See Learnosity Long Term Support Releases, and discover the powerful new features contained within. See Learnosity Releases Overview for information on timeframes and release cadence.
Read a summary of each LTS release below. Click through for more information.
2018.2.LTS
With 2018.2.LTS, we pushed the boundaries of building great content. With the addition of powerful video Question types as a premium bundle, as well as dynamic content and amazing student annotations, we've been working to improve your understanding of how your students learn.
Learn more about 2018.2.LTS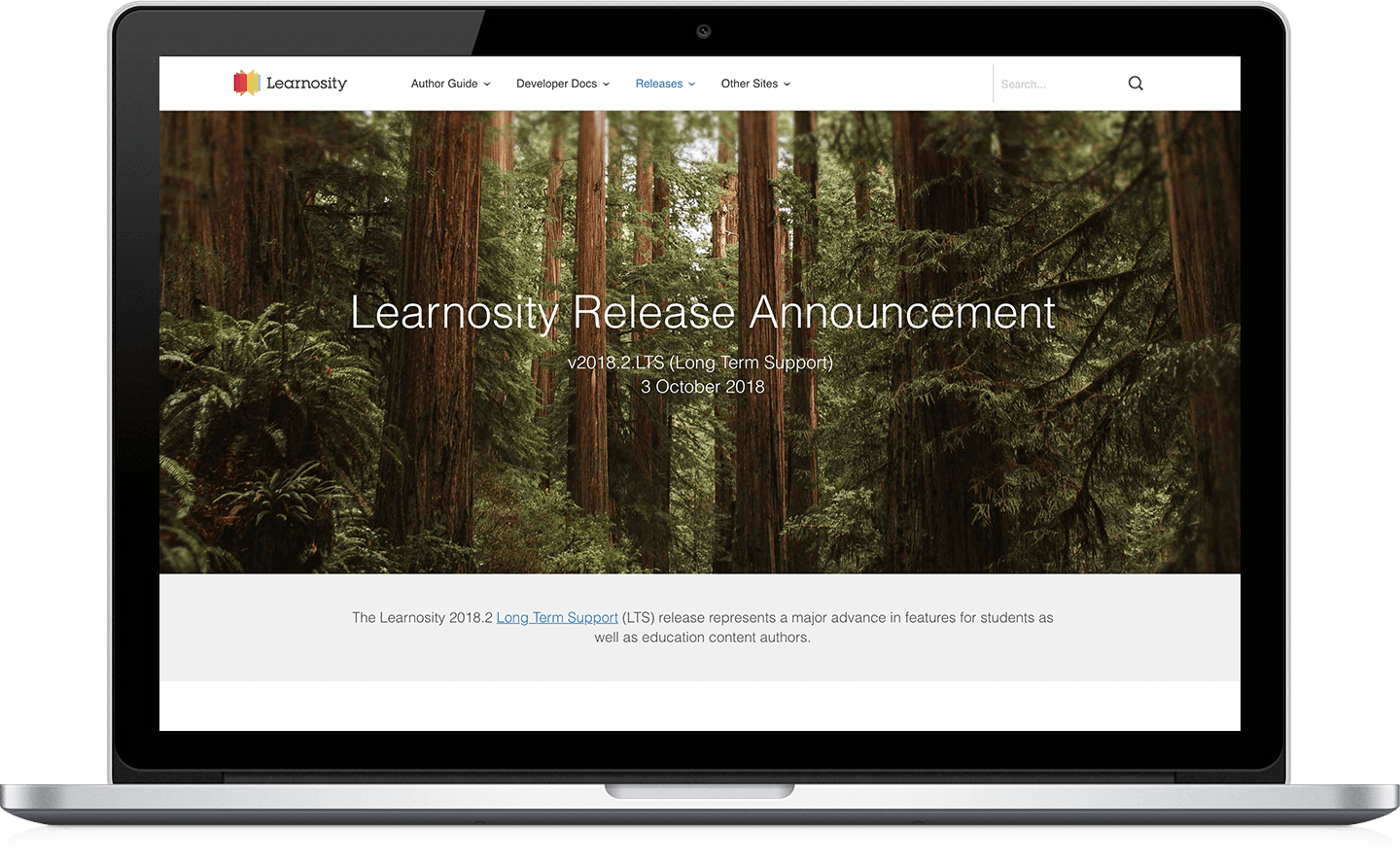 2018.1.LTS
In Learnosity's first Long Term Support release, our core theme was to make the powerful things simple. Bringing powerful enhancements to authoring, reporting and integration, 2018.1.LTS is a big leap forward for end-user and implementer usability.
Learn more about 2018.1.LTS