Your learning platform just became capable of assessing some of STEM's most advanced topics. 🧑‍🔬 Other highlights from this release include inclusivity improvements for learners, streamlined documentation for developers, and a glimpse of an upcoming AI gamechanger for authors...
---
Want to see more from Learnosity?
Follow us on LinkedIn for the latest Learnosity news.
Keep me updated!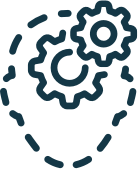 Assessment
Our new math question type, powered by an advanced scoring engine, is capable of autoscoring the most complex content in the world of science and technology.
-----------------------------------------------
Support for advanced STEM topics
Our new scoring engine recognizes equivalent answers to antiderivatives to support calculus content, supports vectors written in equivalent ways, and allows for conversion between advanced units. We've also upgraded customization of scoring behaviour to give instructors and authors tighter control.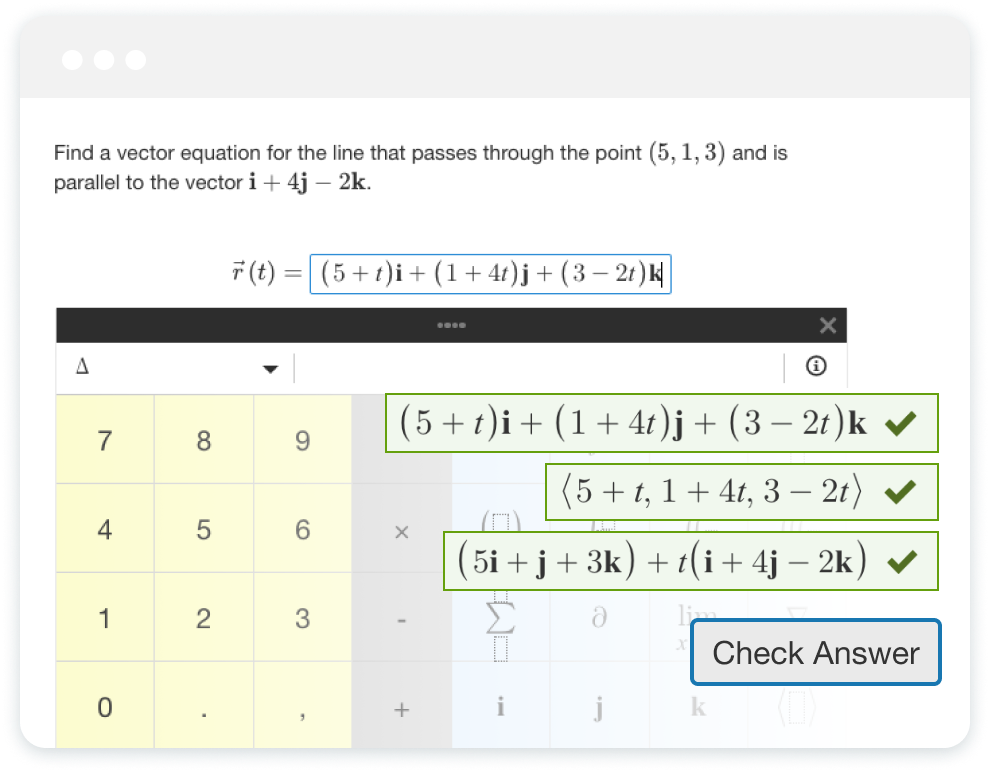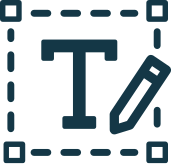 Authoring
While scoring has had the most significant update since Learnosity's inception, it doesn't stop there. In addition, math authoring is now faster, easier, and a delight to use.
-----------------------------------------------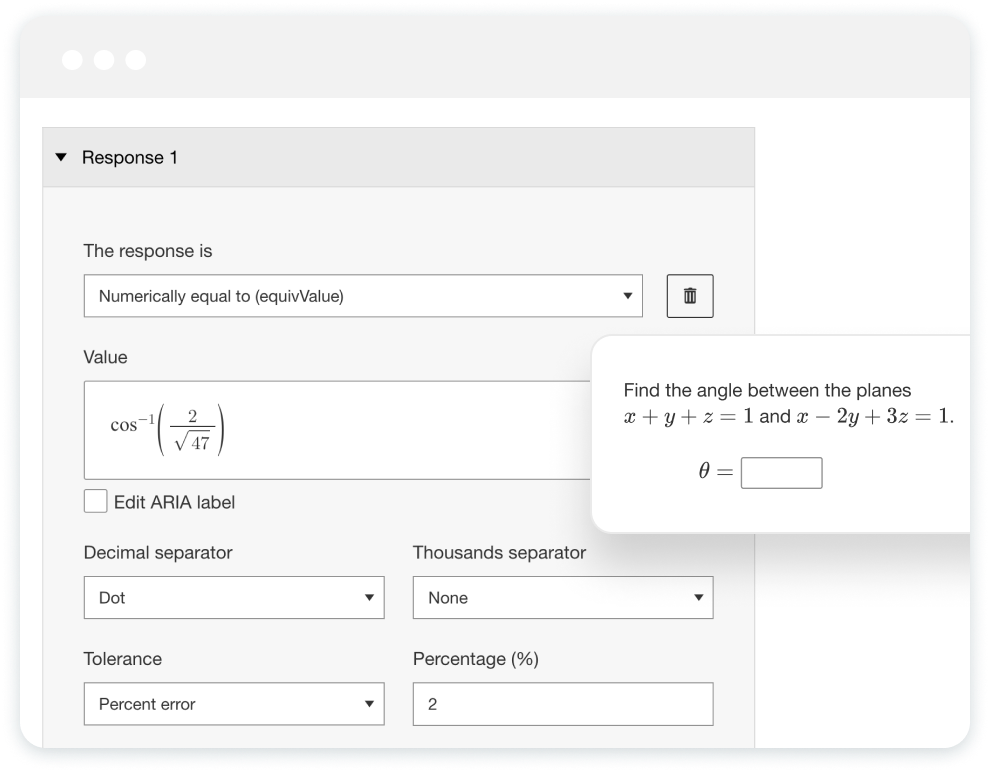 Smoother authoring experience
STEM authors can now create content faster with more confidence. We've updated the labels of the options in the validation section so that authors can more easily understand the available configurations and possibilities.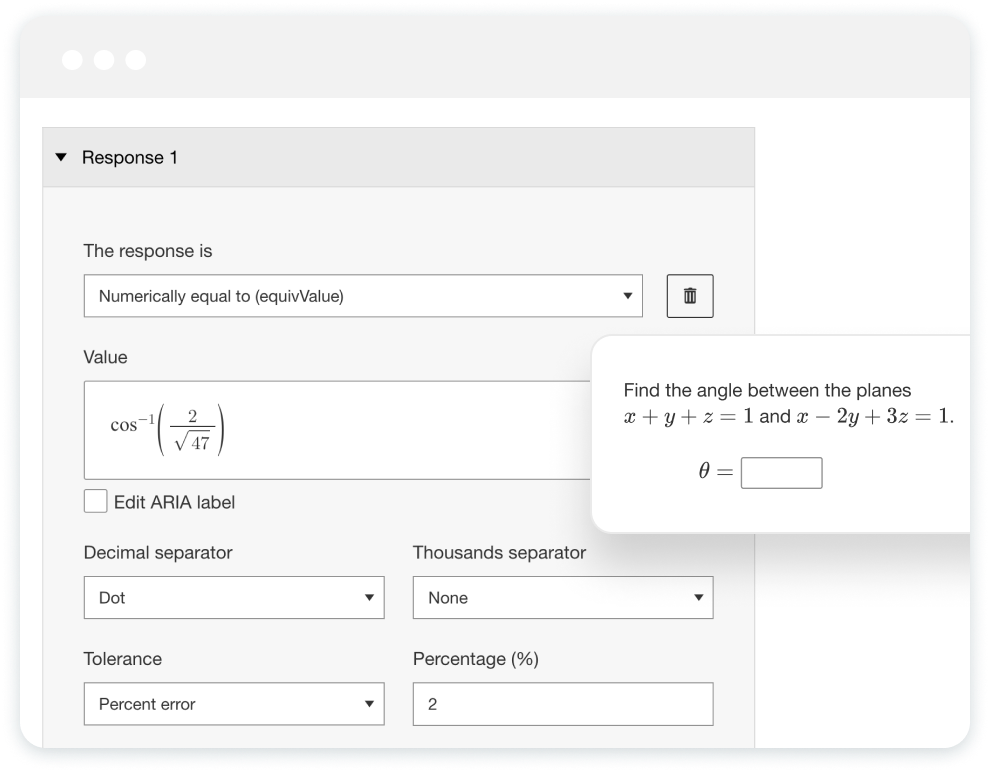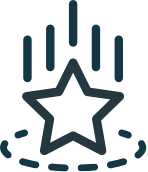 Performance
When learners have to wait, they disengage from their learning—which is why the speed of assessment is vital. So we've made some major improvements to accelerate your assessment experience. ⚡️
-----------------------------------------------
Faster page loading with delayed rendering
Give learners a better assessment experience by decreasing page rendering times by up to 94%
*
. Once you've set the defer_render flag to true, rendering will be delayed for any questions that cannot be seen.
-----------------------------------------------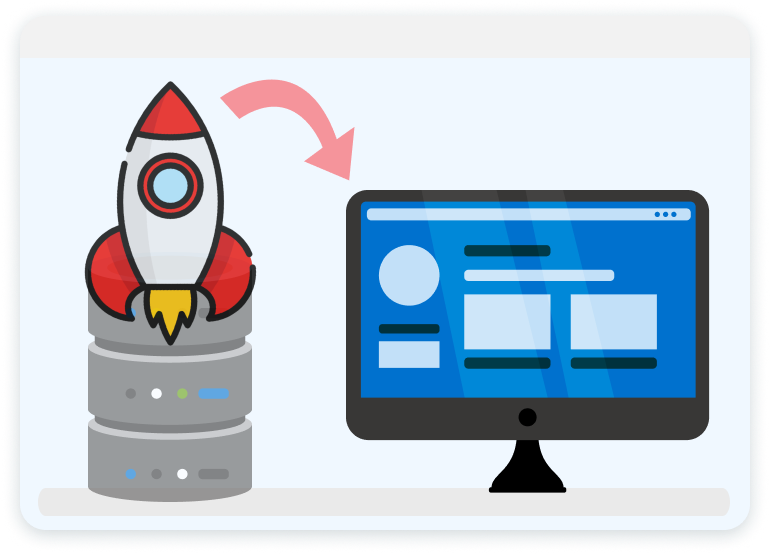 Cache is king
Files delivered to your learners will now load more quickly. We've reduced lag by making refinements to cache more content on servers near your users.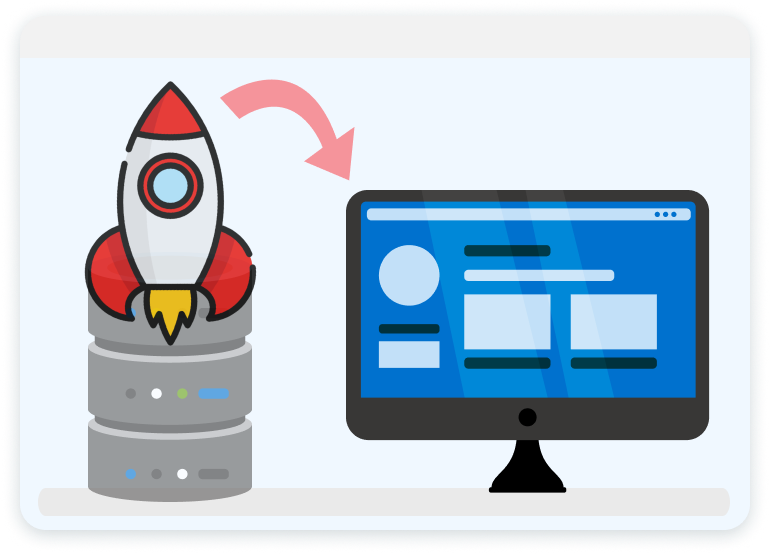 -----------------------------------------------
MathJax v3 upgrade
Deliver STEM learning experiences that move at the speed of thought. We've just sped up the rendering of math expressions in your assessments by upgrading the MathJax library from v2.7 to v3.2.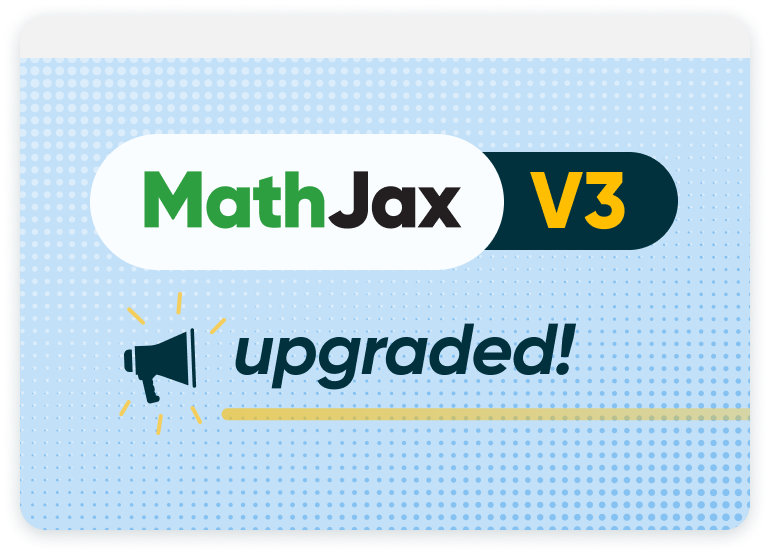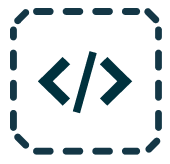 Developer Experience
Software developers are the imagineers who make edtech magic happen using Learnosity. We strive to make their jobs easier by continuously streamlining our documentation.
-----------------------------------------------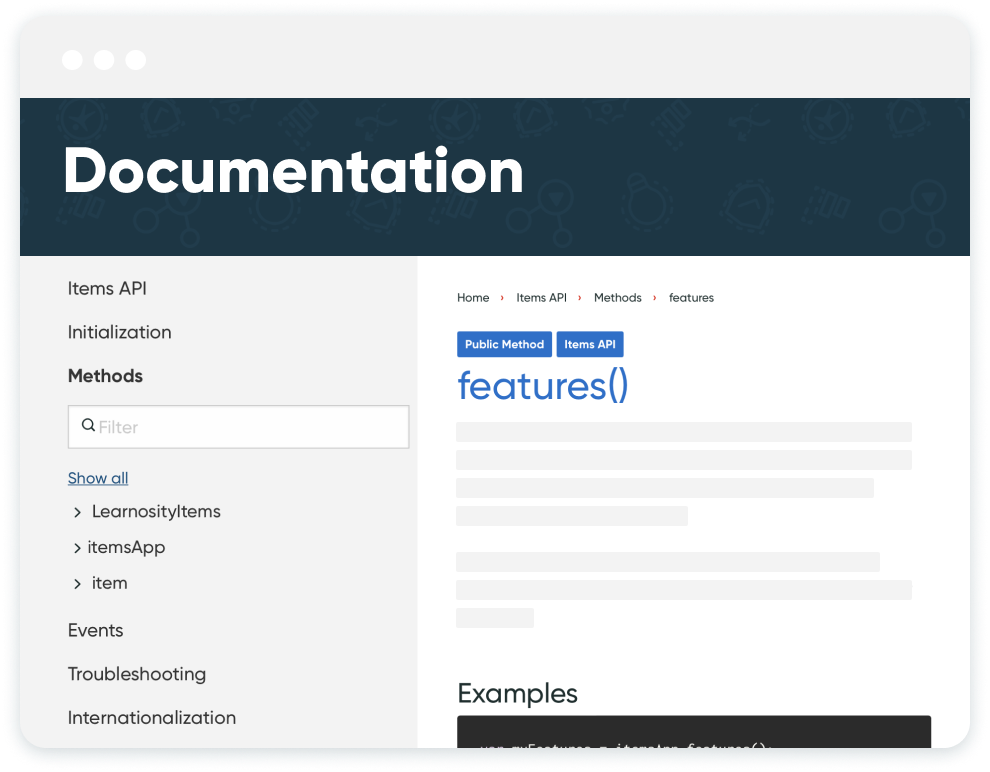 Reference refresh
We've improved the user experience for documentation on our Reference site. To consume the information more easily, we've split our pages into bite-sized snacks and updated the left navigation bar functionality to display this hierarchy more clearly.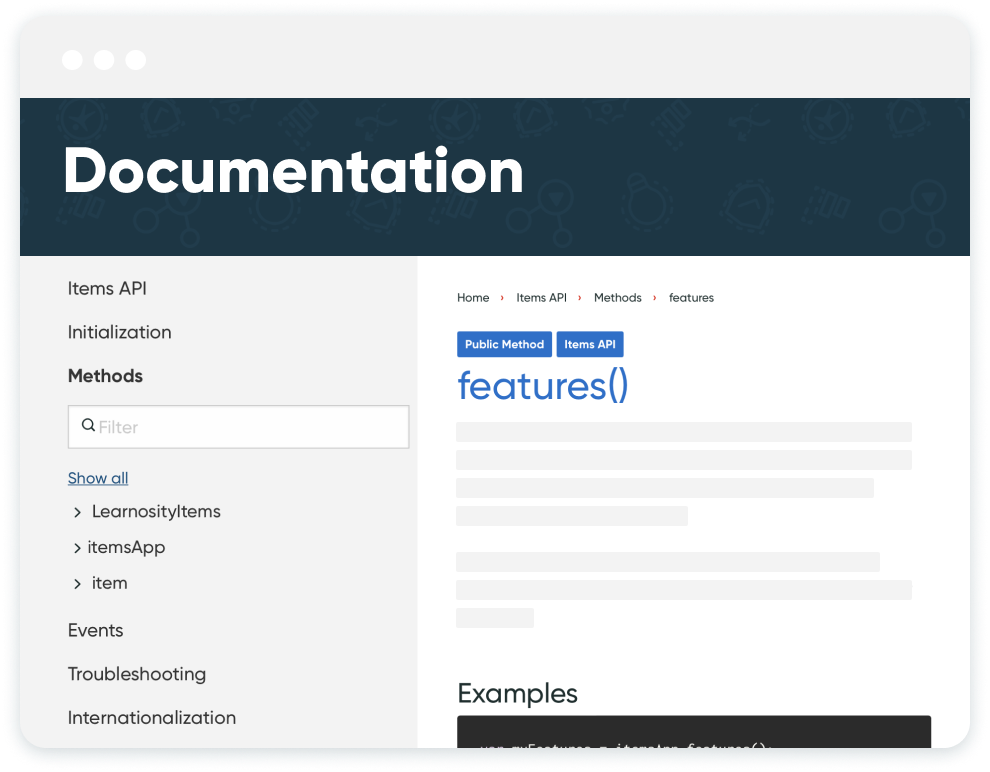 -----------------------------------------------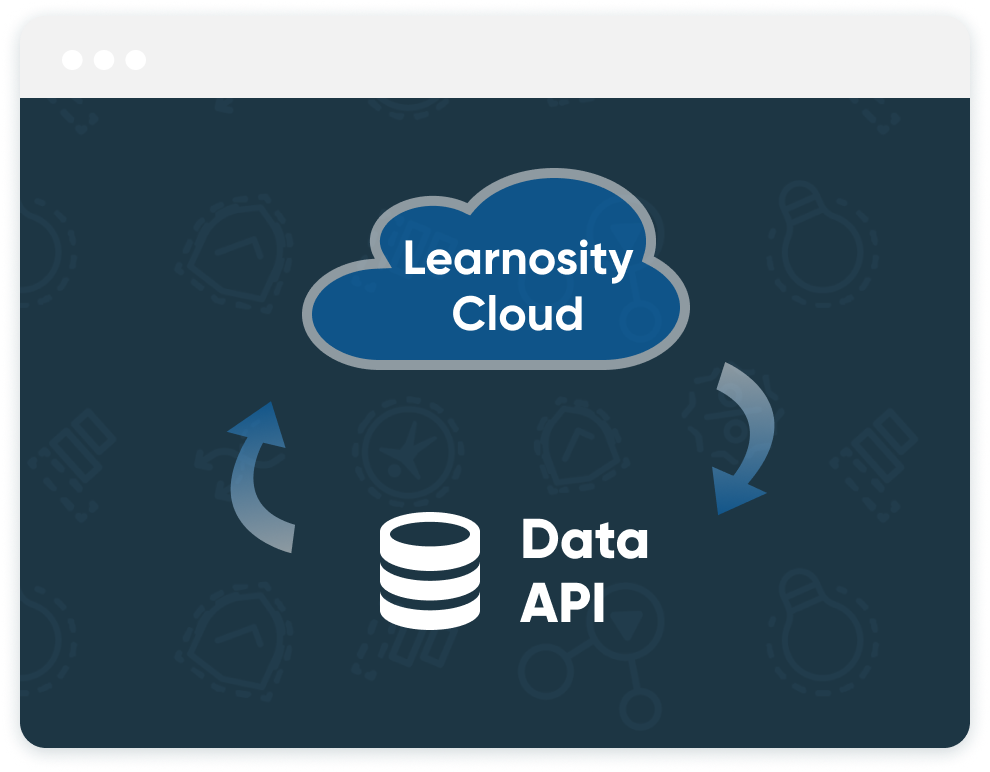 New Data API quickstart guide
We've updated the developer tutorial for Data API, better demonstrating how data for requests is formed, explaining return values, and illustrating how to integrate that in your application.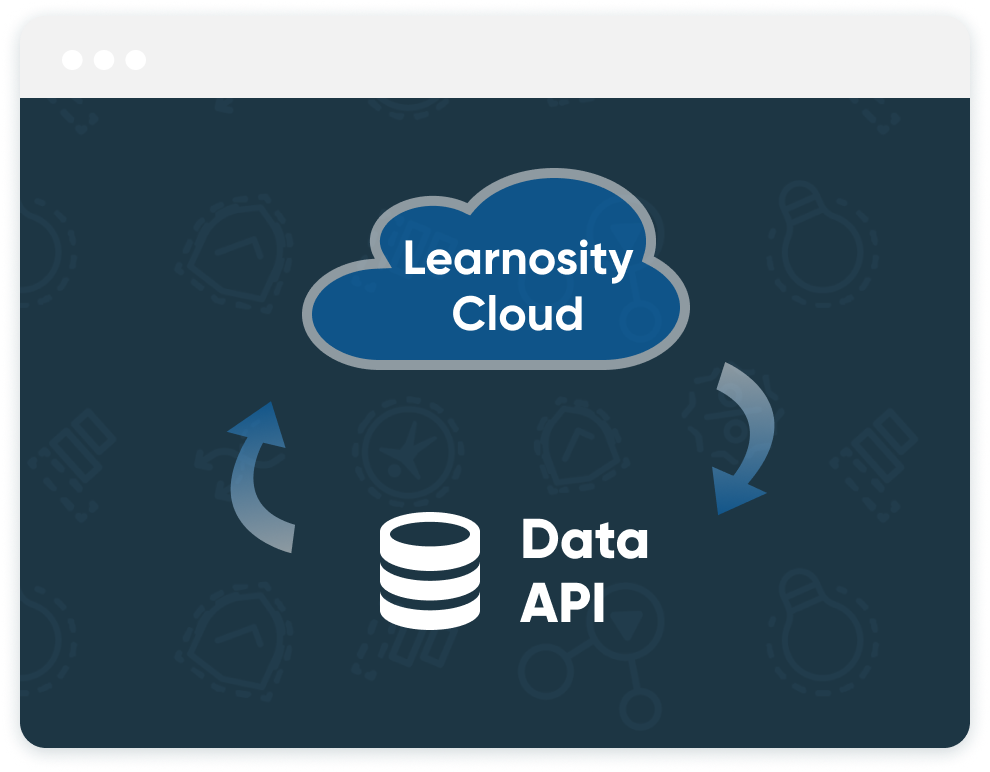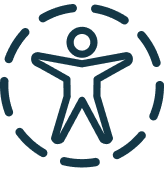 Accessibility
Building for accessibility is a never-ending job, but we're deeply committed to always getting better.
-----------------------------------------------
Assessment accessibility round-up
We've improved color contrast in the numeration of response areas when a question is in review/preview mode, operability for keyboard navigation of MCQ and choice matrix, focus switching in resources dialog, color contrast and tooltip consistency in the assessment window, and drag-and-drop with the line reader.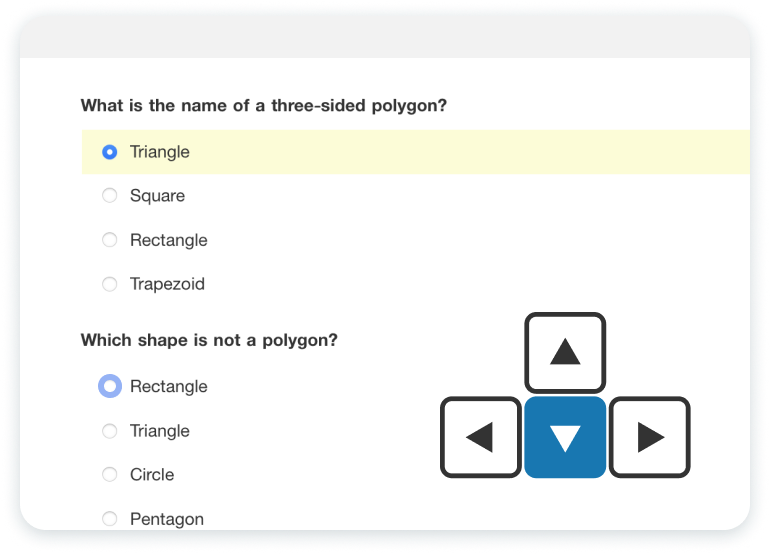 -----------------------------------------------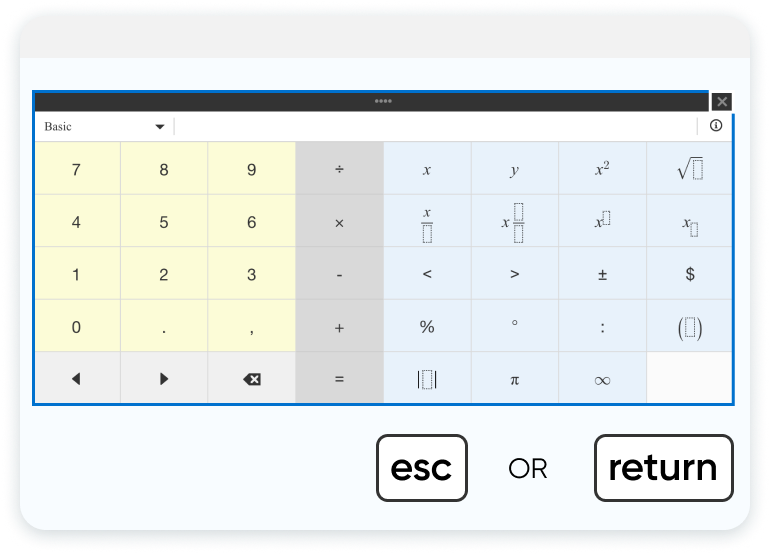 Math accessibility round-up
We improved the color contrast of buttons, added escape key dismissal in the math keypad, and enhanced drag-and-drop for the calculator.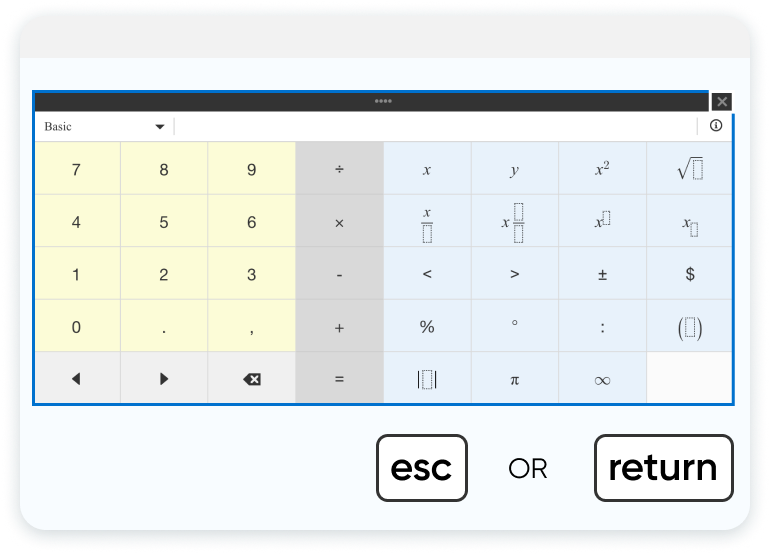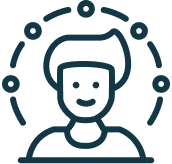 Customer Advisories
We're getting ready to launch something big in the near future—
stay tuned for updates.😉
-----------------------------------------------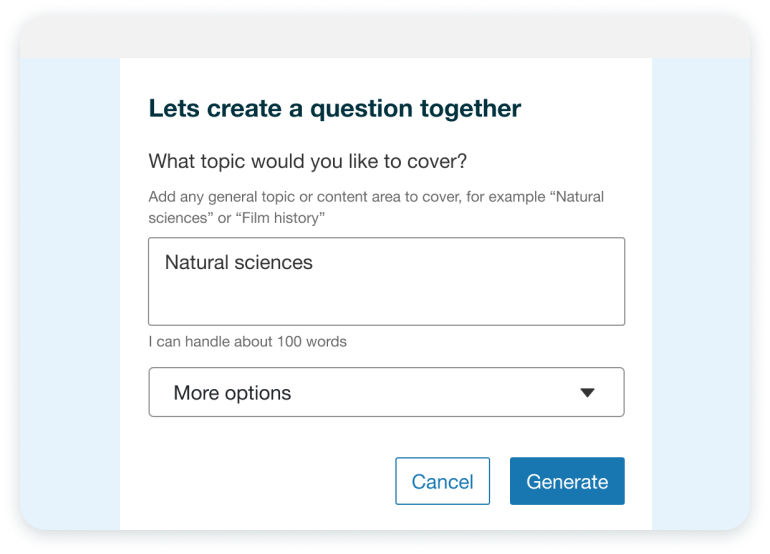 Coming soon: AI-powered content generation
We're putting the finishing touches on a new AI-powered tool to supercharge author productivity. If you'd like access to our AI authoring assistant upon general release, click the link below to register your interest.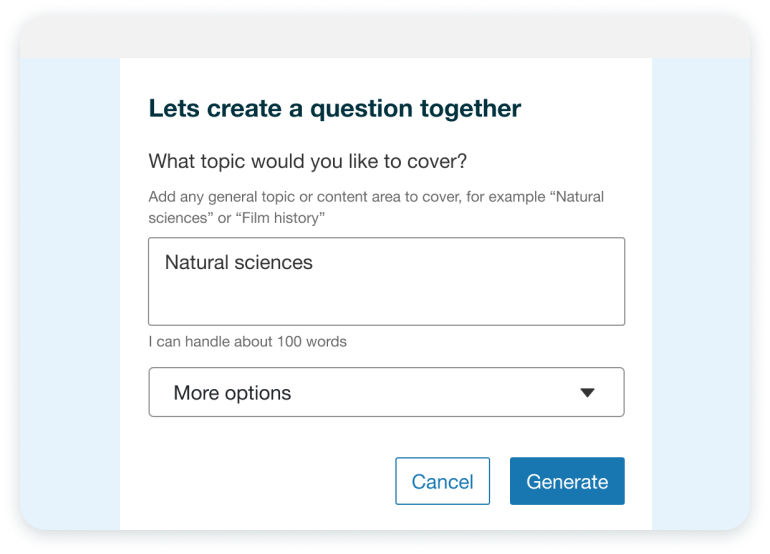 ---
Spread the word!
Know some colleagues who would benefit from this update? Why not share this link with them, so they can sign up for updates too?
Sign up here
What are Long Term Support (LTS) releases?
Long Term Support (LTS) versions (such as this one) are major Learnosity releases. Three times a year, we release a package of unified, supported versions of our APIs. See our
documentation
for more information.
Upgrading? Read the migration guide
Get detailed technical instructions on what you'll need to do when upgrading, in the
migration guide
for this release.
Stability Enhancements
End of Life (EoL) Announcement
The following LTS versions will soon move into End of Life status:
v2021.2.LTS enters EoL in July, 2023.
v2021.3.LTS enters EoL in November, 2023.
Please note, all versions are permanently removed six months after they enter EoL, so plan accordingly to avoid service disruptions.
Learn more
* Footnote: performance improvements
With defer_render enabled, Learnosity has seen a decrease in a rendering time of up to 94% for an assessment with 15 multiple choice questions, containing math content. This test was run on a MacBook Pro 2018 with Google Chrome v114.0.5735.106. The benchmarking was executed five times and the load time average was 5.332 seconds, versus 0.281 seconds with the new performance enhancement enabled.