Our latest release offers even more accessibility enhancements, quality of life updates in the authoring admin panel, and increased support for rescoring.
---
See the release webinar
. Our Director of Product, Michael Sharman, hosted a webinar discussing the release in detail.
Watch now
.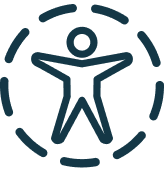 Accessibility
We work hard to make it easier for you to create accessible content by continuously updating our authoring tools. Because when authors win, learners win.
-----------------------------------------------
Increased freedom to author accessible content
Authors now have greater control and flexibility when creating accessible content within our sophisticated authoring environment. Guided by
Authoring Tool Accessibility Guidelines
, we've added numerous authoring enhancements to help our customers craft more meaningful experiences for all learners.
-----------------------------------------------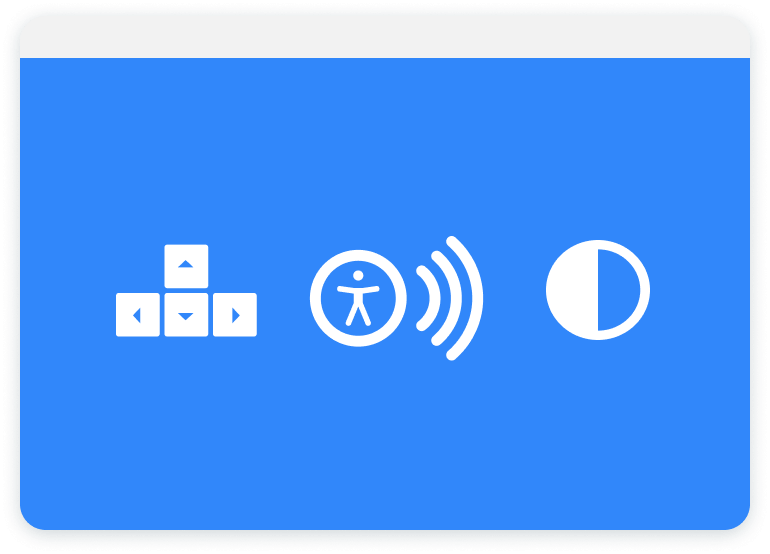 More fully accessible question types
We continue to demonstrate our commitment to creating an accessible experience for everyone by extending full accessibility support to six more of our question types and adding many improvements to the assessment player. We've also updated our
VPAT
to detail how we now measure up to the highest accessibility standards.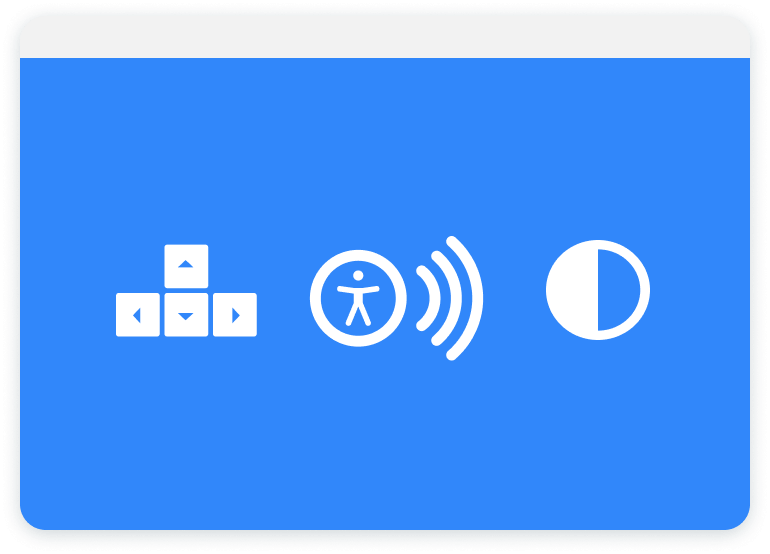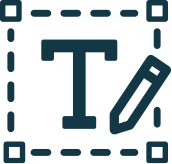 Authoring
Make the lives of authoring administrators easier with new access controls, a read-only item mode, and user-friendly configuration options.
-----------------------------------------------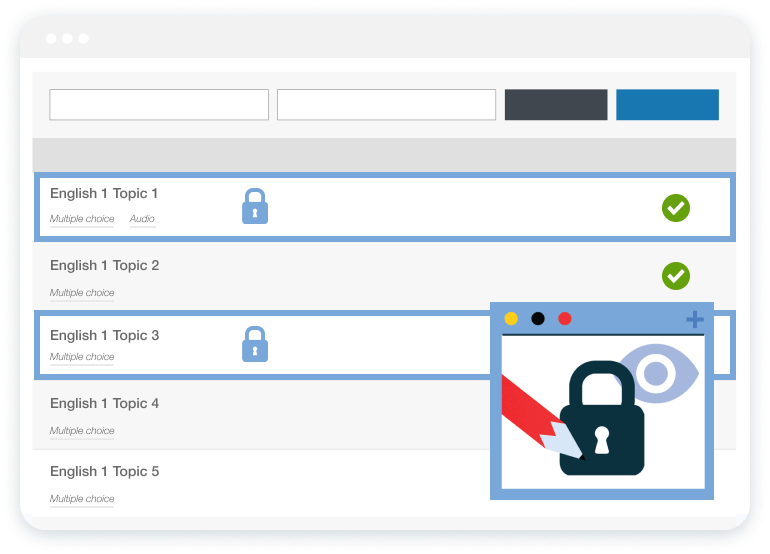 Set items to read-only
Take more control of your content. Protect items from unwanted edits by selecting our read-only option–for an entire item bank or at a per-item level using tags–so authors can create content without being able to alter other content. Duplicating read-only items can also be enabled or restricted for further flexibility.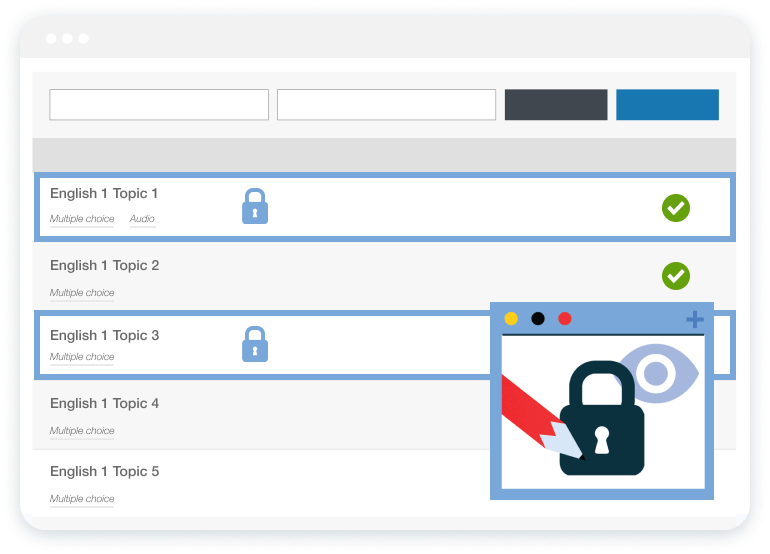 -----------------------------------------------
Reduce risks with enhanced permissions
Bulk updates are a major timesaver – but they also have the potential to accidentally break live content. The good news is you can now reduce that risk by only assigning bulk update permissions to specific users.
-----------------------------------------------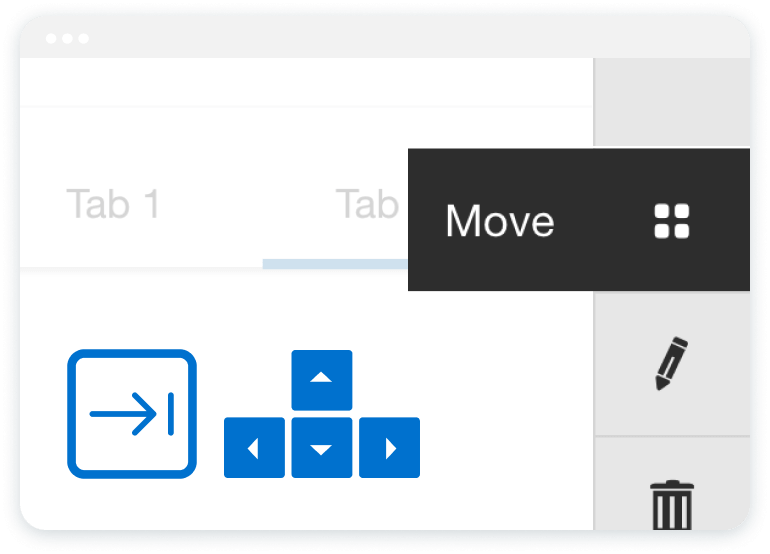 Edit items by keyboard
Item edit now supports keyboard navigation. Power users can easily navigate through the item edit sidebar and rearrange widgets to create content quicker and more efficiently.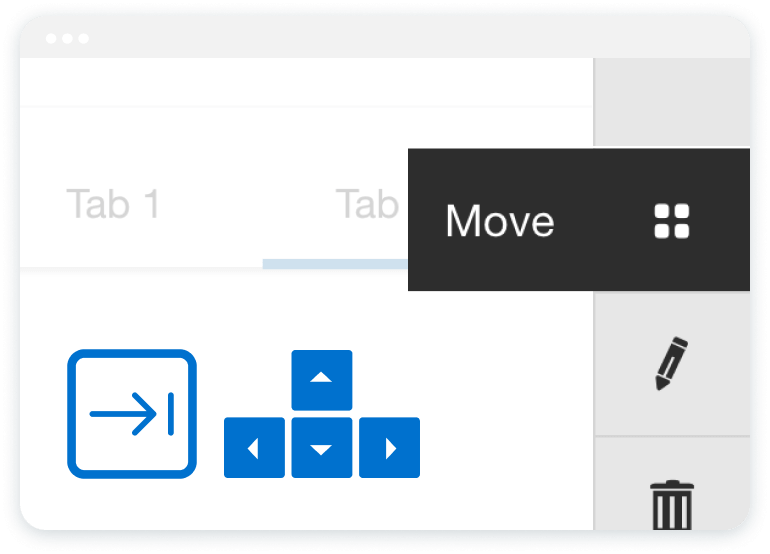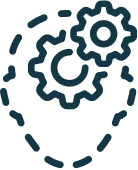 Assessment
We've fine-tuned the user experience by upgrading our icons while also consolidating color choices for similar UI elements.
-----------------------------------------------
A more streamlined UI
We've improved consistency across our authoring and assessment user interfaces by consolidating and refreshing our icon set, and refining our color palette.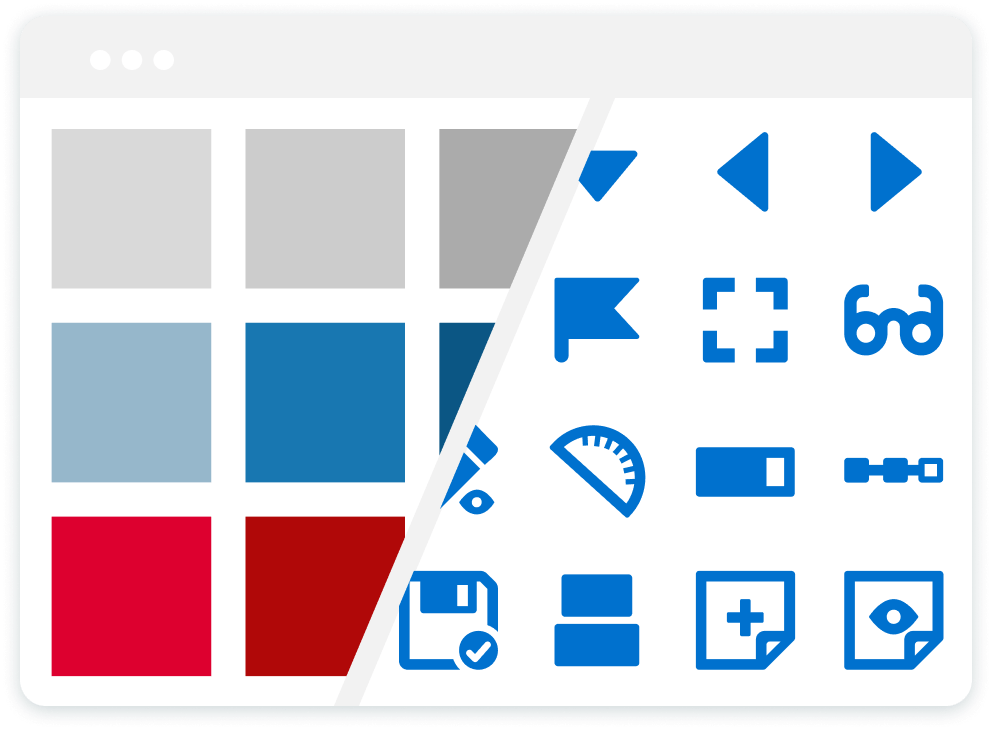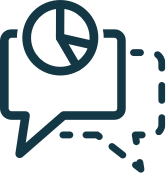 Data and Analytics
Rescoring is one of our most popular recent features, so we've extended support to both dynamic content and response analysis reports.
-----------------------------------------------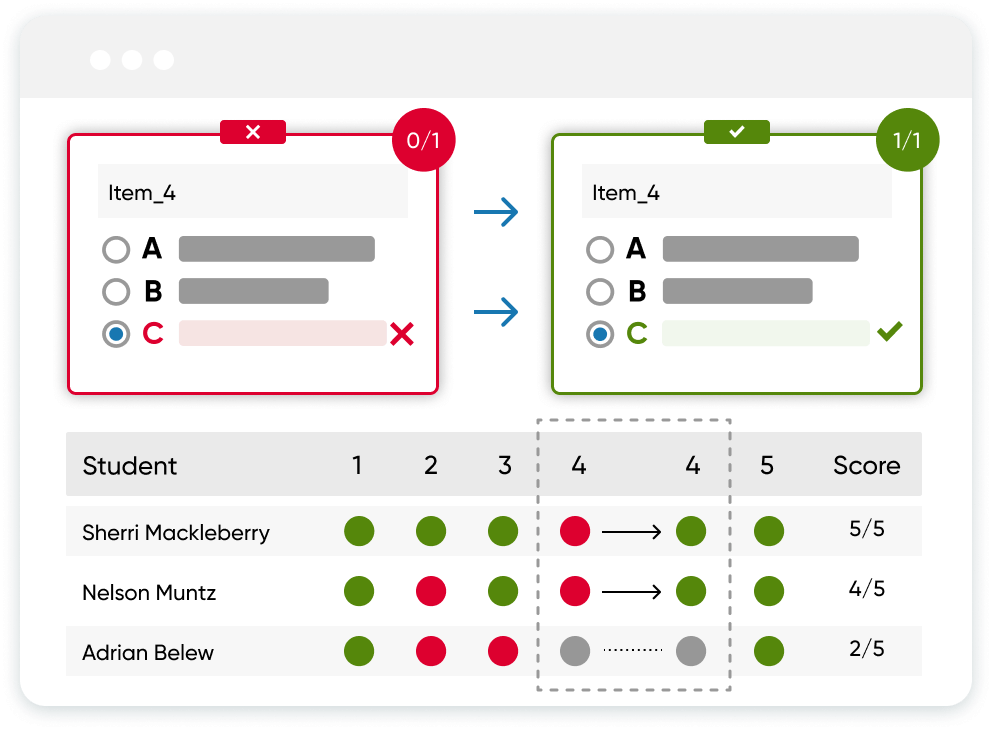 Rescoring support for dynamic content
When scoring logic is set incorrectly on an exam, rescoring lets you easily adjust validation rules and get the right results. Now you can rescore
dynamic content
just like other items: saving you development hours, authoring headaches, student complaints and data problems.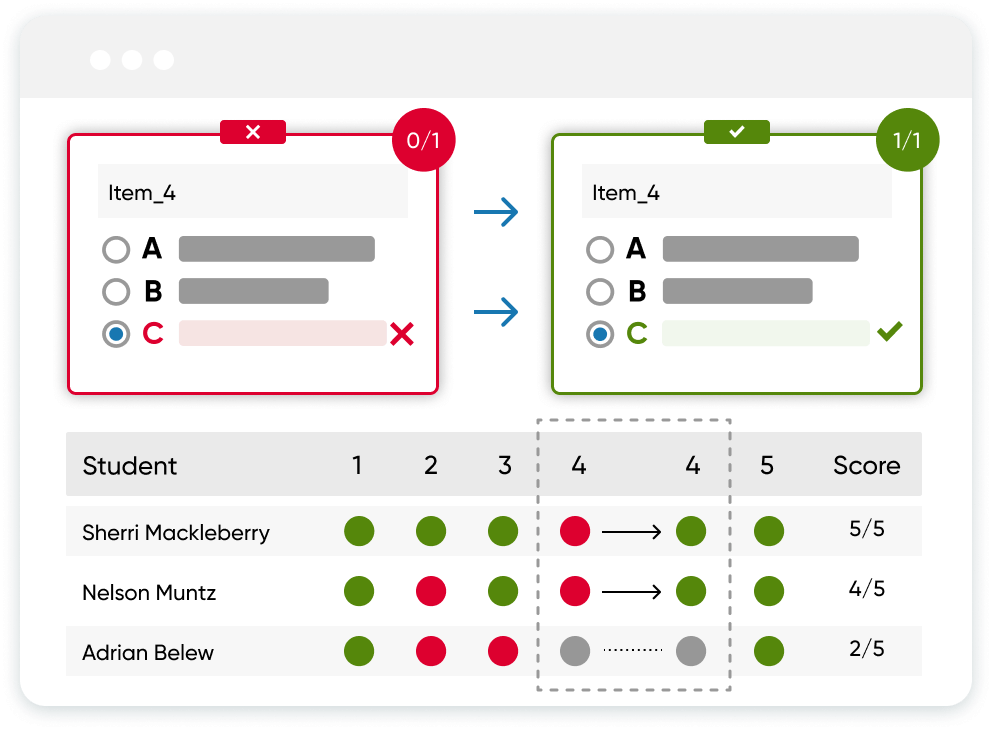 -----------------------------------------------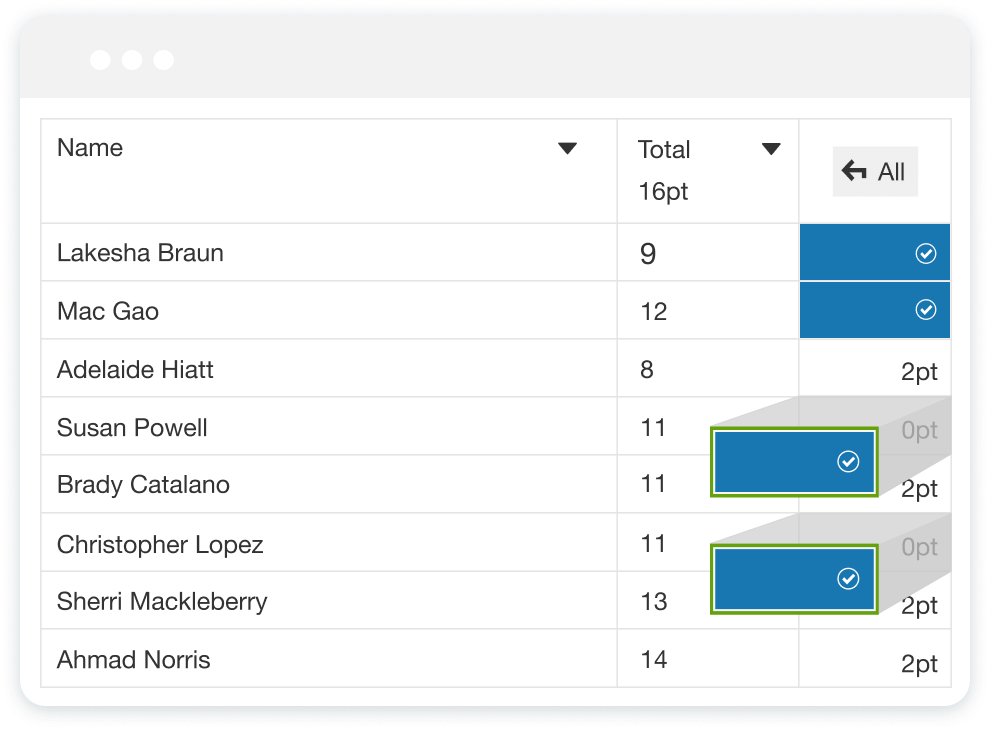 Rescoring support in response analysis
Response analysis reports
give instructors a class-wide view of responses, but what happens if some students should have gotten a different score? Here's your answer: rescore the class and the report automatically displays the new validation rules.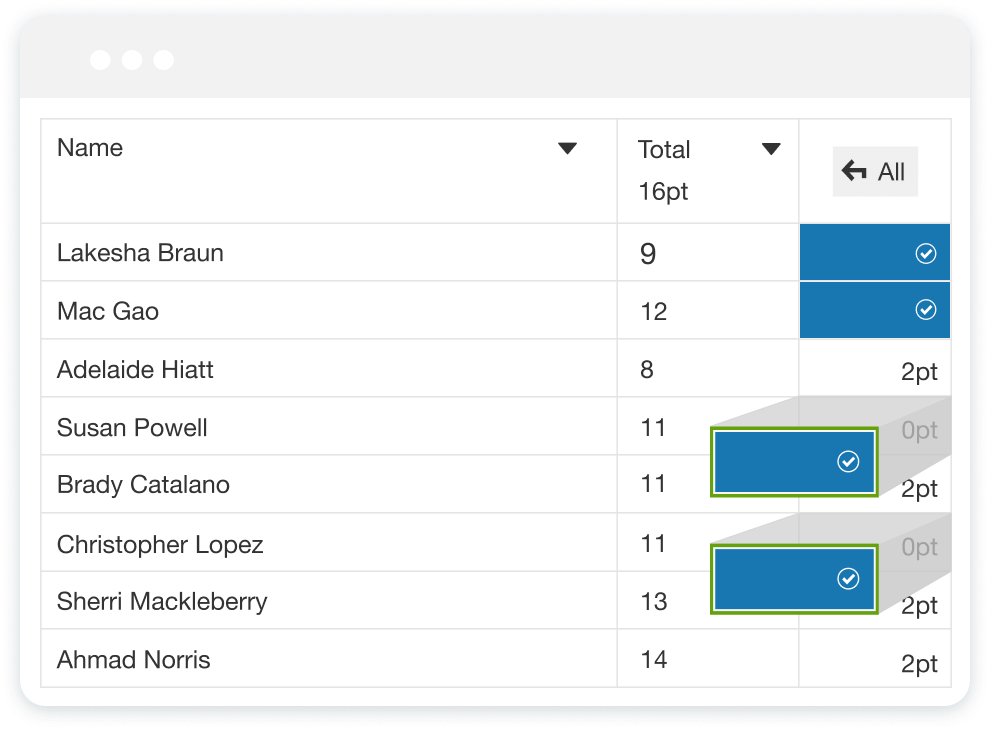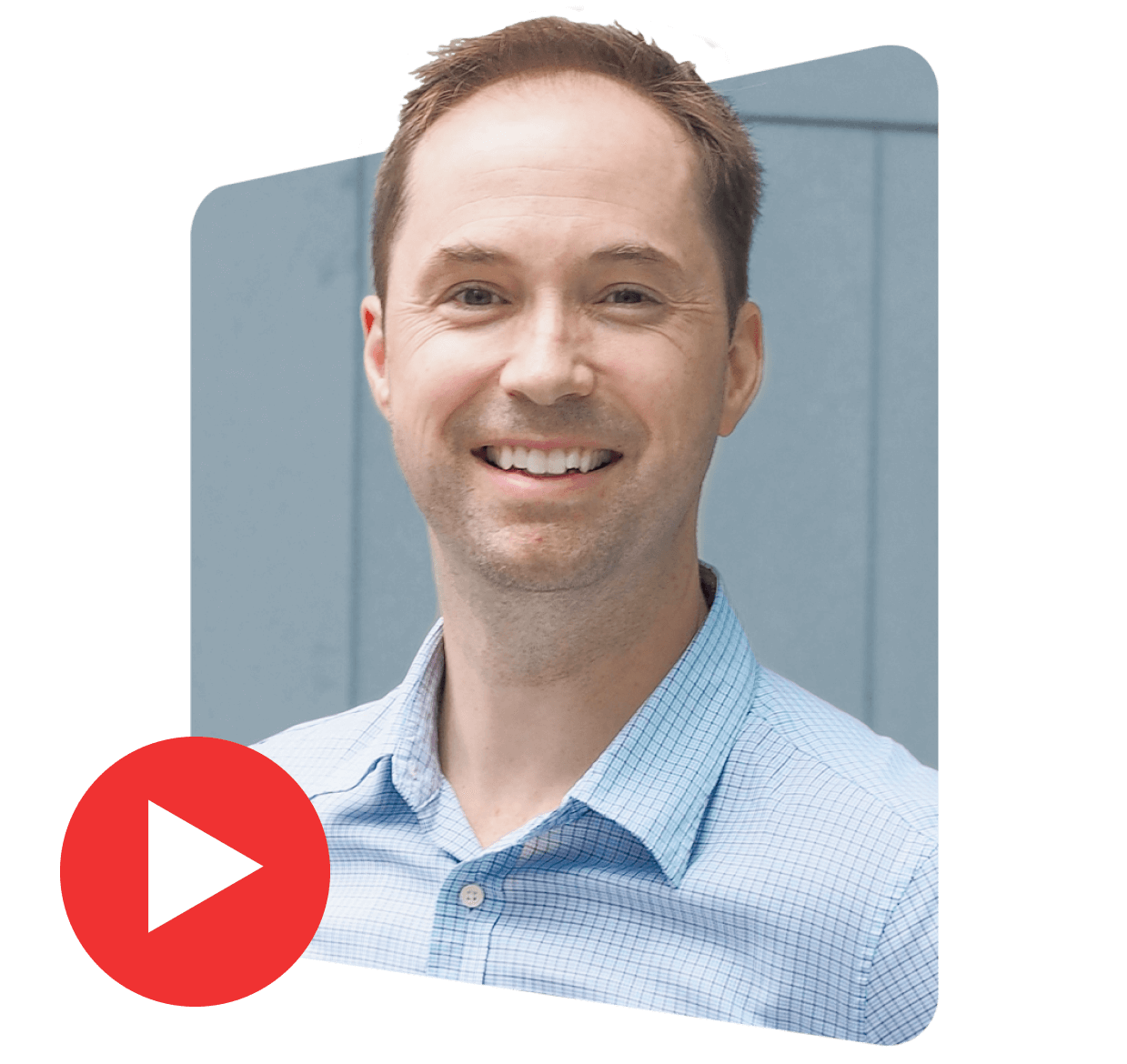 Want to see more?
Our Director of Product, Michael Sharman, hosted a webinar giving a closer look at the 2021.1.LTS release.
Watch now
.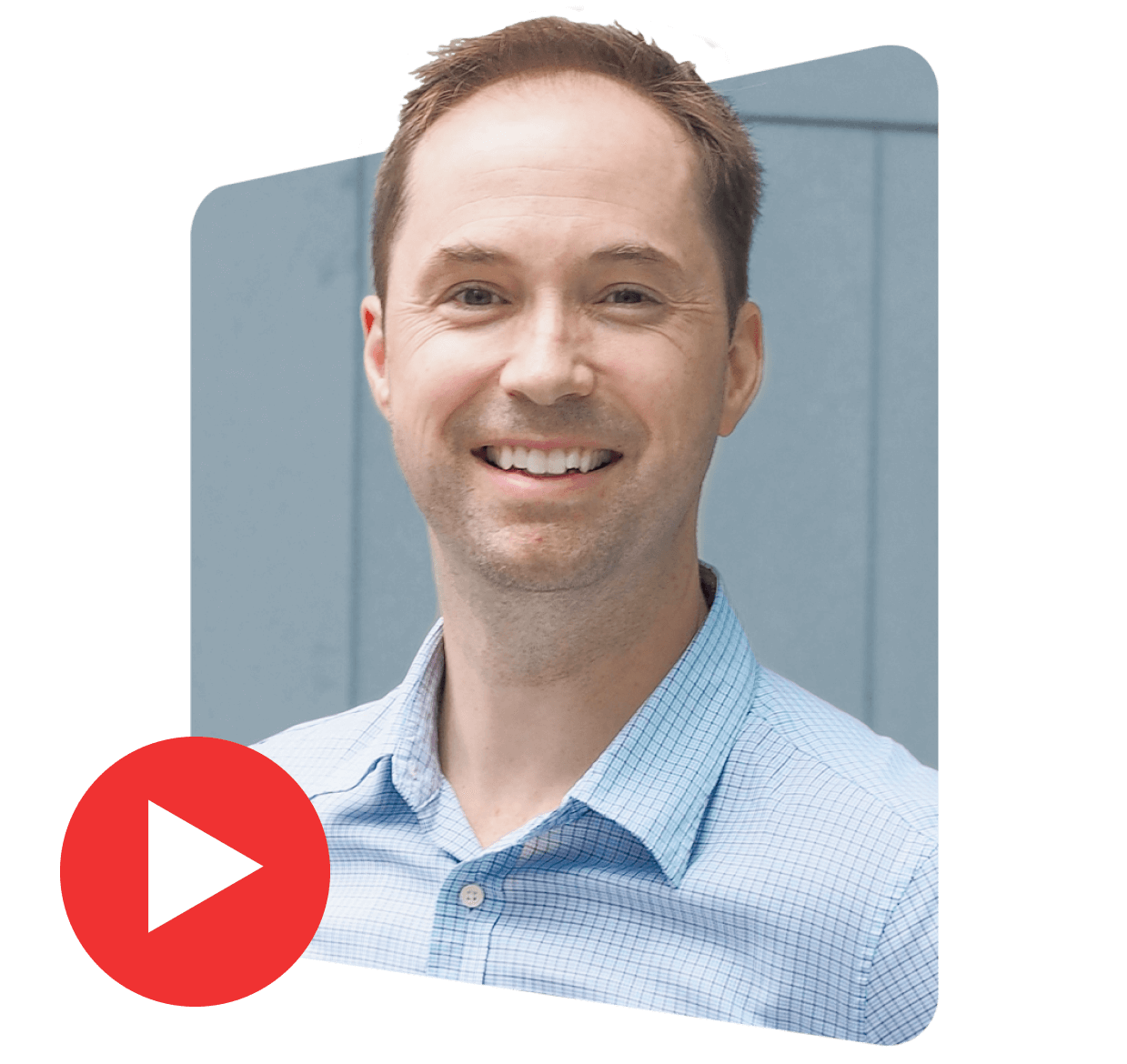 What are Long Term Support (LTS) releases?
Long Term Support (LTS) versions (such as this one) are major Learnosity releases. Three times a year, we release a package of unified, supported versions of our APIs. See our
documentation
for more information.
Upgrading? Read the migration guide
Get detailed technical instructions on what you'll need to do when upgrading, in the
migration guide
for this release.